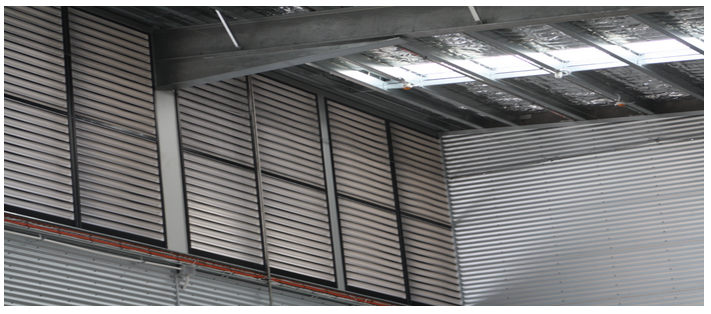 A Watpac new construction site required netting and installation of bird proofing in the ceiling of the clothing stores warehouse approximately 1000 square metres at Lavarack Army Barracks – Townsville. The challenge was fixing cables into internal linings. Internal walls were made with all different products. Some cable fixing points had to go through colour bond lining, 180mm cavity then into a besser block wall.
After viewing images of the warehouse and upon site inspection, Bird Proofing Australia designed custom made eye bolts to fix to the walls. The installation of the netting was completed within the time frame required leaving a bird proofed warehouse ready for fit-out and completion.
Complied with strict Watpac standards for Occupational Health & Safety, Environmental Controls and Commonwealth Security.
Within a week of commencing the task, the job was completed
The netting was installed successfully
All cables were fixed securely to the various materials on the internal linings of the warehouse.