Bird Proofing Solutions Australia
We offer a bird-proof netting solution that is secured to your existing or planned outdoor structure. The netting is barely visible to the naked eye, therefore not detracting from the building. There is no technology, chemicals, ugly erections or ongoing maintenance required in order to get rid of your bird problem.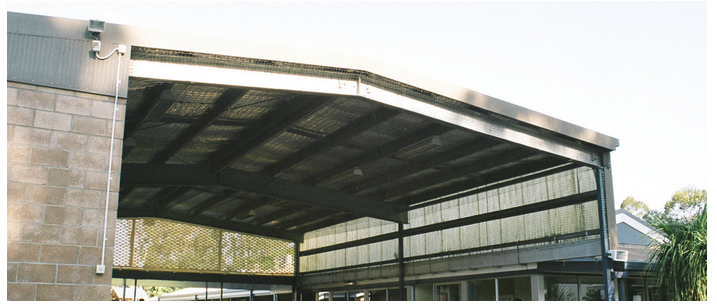 Safe
The netting is installed with minimal impact to the structure of your building. The birds simply can no longer perch or nest on your structure, eliminating:
The risks of diseases spread through bird droppings
Birds swooping on people to protect their nests, and
Any defacement of buildings.
No birds or other wildlife are hurt or injured in the process.
Hassle-Free
We guarantee your bird proofing solution to last for 5 years. During this time there is no maintenance or ongoing costs. Once installed, the job is done.
Net Specifications
Click here to view the net specifications (PDF).
Easy
Contact us and a representative will visit your site or review your plans, ensure the solution will work for the structure, then make a date for us to commence the installation of your bird net. It's that easy.