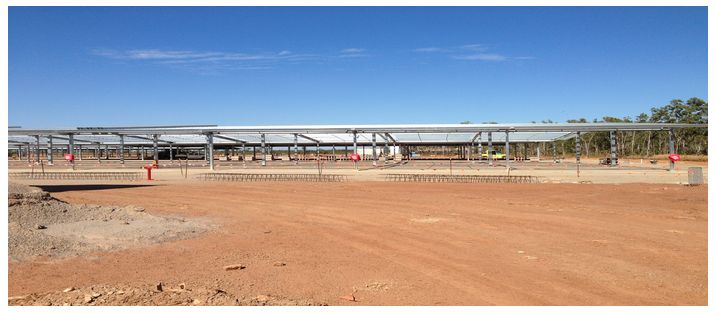 We were contacted mid 2013 to quote for a large scale defence project in Darwin. In mid 2014 the project came into fruition with the challenge to supply and install bird proof netting to warehouses and shelters totaling approximately 7 acres. The challenge was to mobilise equipment, materials and labour to Darwin at a competitive price to meet the project's budget and time frame whilst working in conjunction with many other contractors to deliver.
We sent up a crew of trained bird proof installers for a period of 2 months to live and work in Darwin. We worked with our hire equipment partners and suppliers to meet the large demand for materials and equipment (even flying in netting direct from overseas) to have them arrive on time to complete the job.
We adhered to and complied with John Holland and the Defence force extensive legal and OHSE requirements and interviews
We were able to supply and install a netting solution to all 14 buildings totaling over 30000m2
The netting was installed successfully within the time frame of 2 months
No maintenance or defects have been noted during or since installation
Workmanship and netting guaranteed.