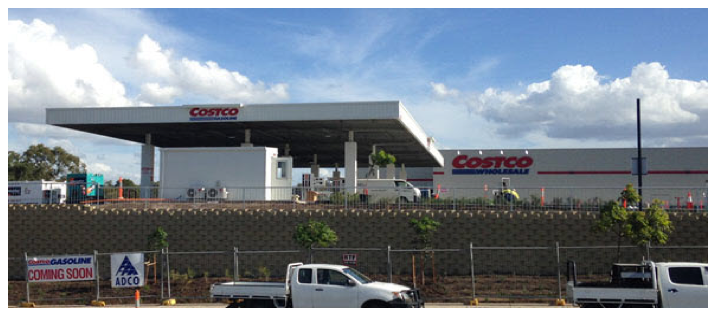 A new construction for Costco in Northlakes. The challenge was to provide a suitable bird proofing solution for the awnings and fuel station to meet the short time frames and tight budget required for the project.
Provide suitable bird netting that met with Costco standards and mobilise our team of installers to quickly supply and install the bird proofing required.
Complied with ADCO's Occupational Health & Safety, Environmental Controls
Job was completed within the critical time frame ready for Costco to open their doors
Installed within budget
The netting was installed successfully with a full 5 year guarantee on workmanship and materials
Post installation we have been contacted to quote for their next Adelaide store and repair netting in their Sydney location.